Warung Mira
(Khas Buleleng)
Serving Singaraja-style food, this is one of my favourite warungs in Denpasar. An ice-cold es daluman as soon I sit down at Warung Mira hits the spot. The wobbly forest-green drink is a refreshing mash up of daluman leaf jelly (the leaves are soaked in water and then squeezed, the liquid setting overnight from the natural gelatin) and palm sugar with coconut milk.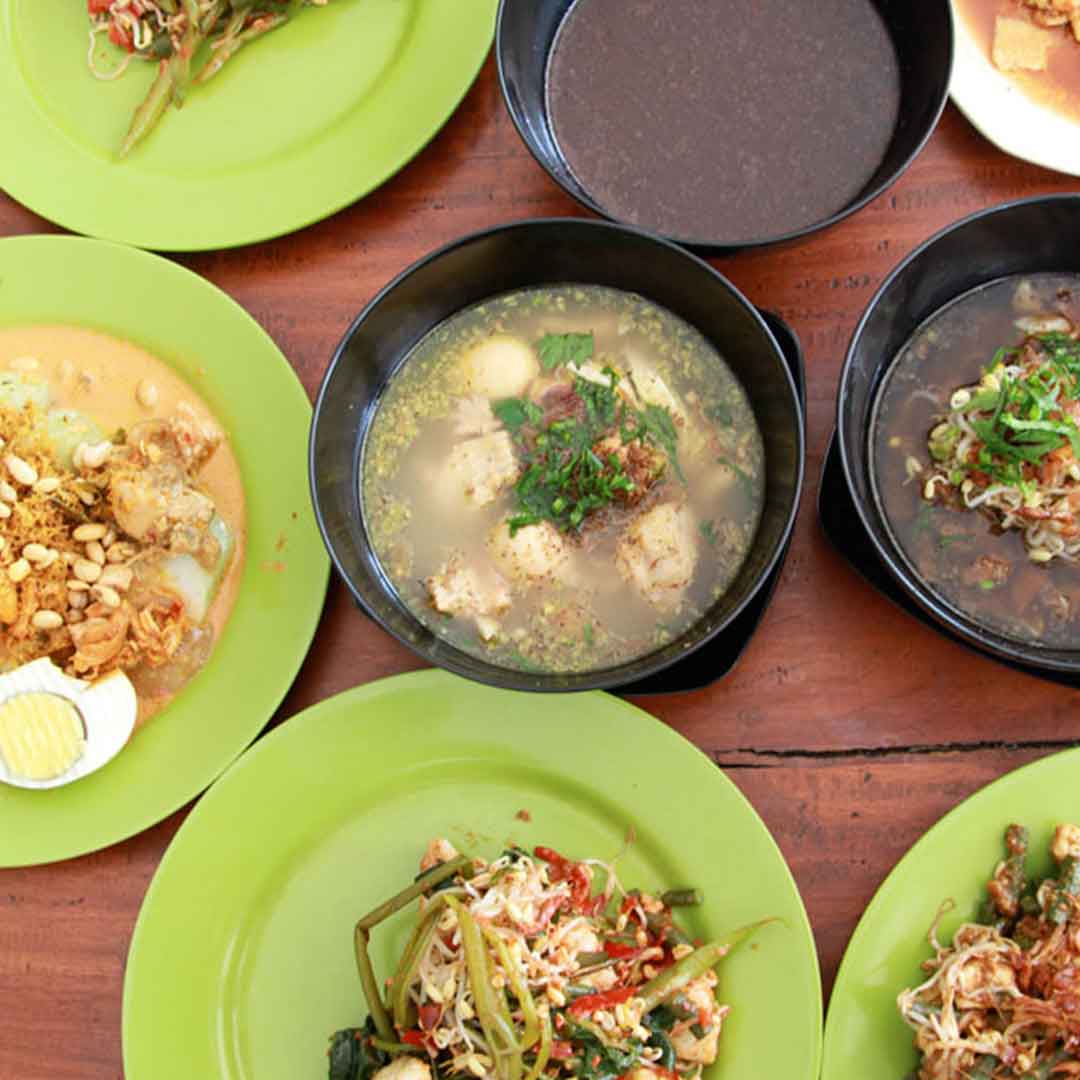 A 'greatest hits' of some of Bali's best regional dishes
A belly filler to soak up the chill that's to come is a good idea, so the tipat cantok is first up. A Balinese take on gado-gado, the green beans, mung bean sprouts, freshly made tofu, crispy fried garlic and ketupat (soft rice cakes cooked in banana leaf parcels to shape them) are all gently mixed with light peanut sauce. It's a little sweet, spicy and sour all at once. Just like it should be.
Other accompaniments include a super fresh urap with cassava leaf, green beans and fresh grated coconut, and two types of sates , one being soft, unctuous pork belly, the other being babi lilit, with minced pork. The crispy crackling here is generous and just as crunchy as it should be.
Jl. Katrangan No.23, Sumerta, Kec. Denpasar Tim., Kota Denpasar, Bali 80239
+62361251040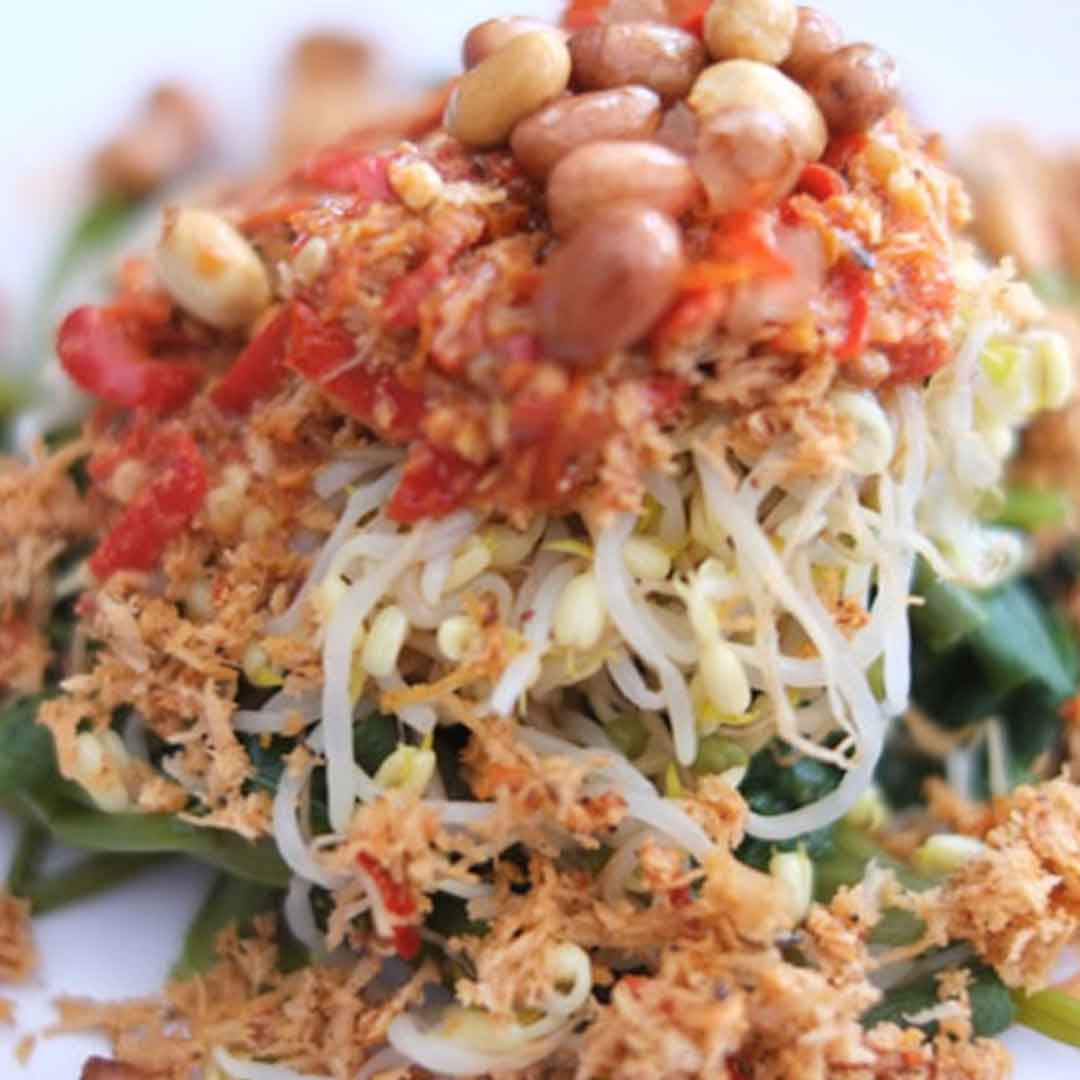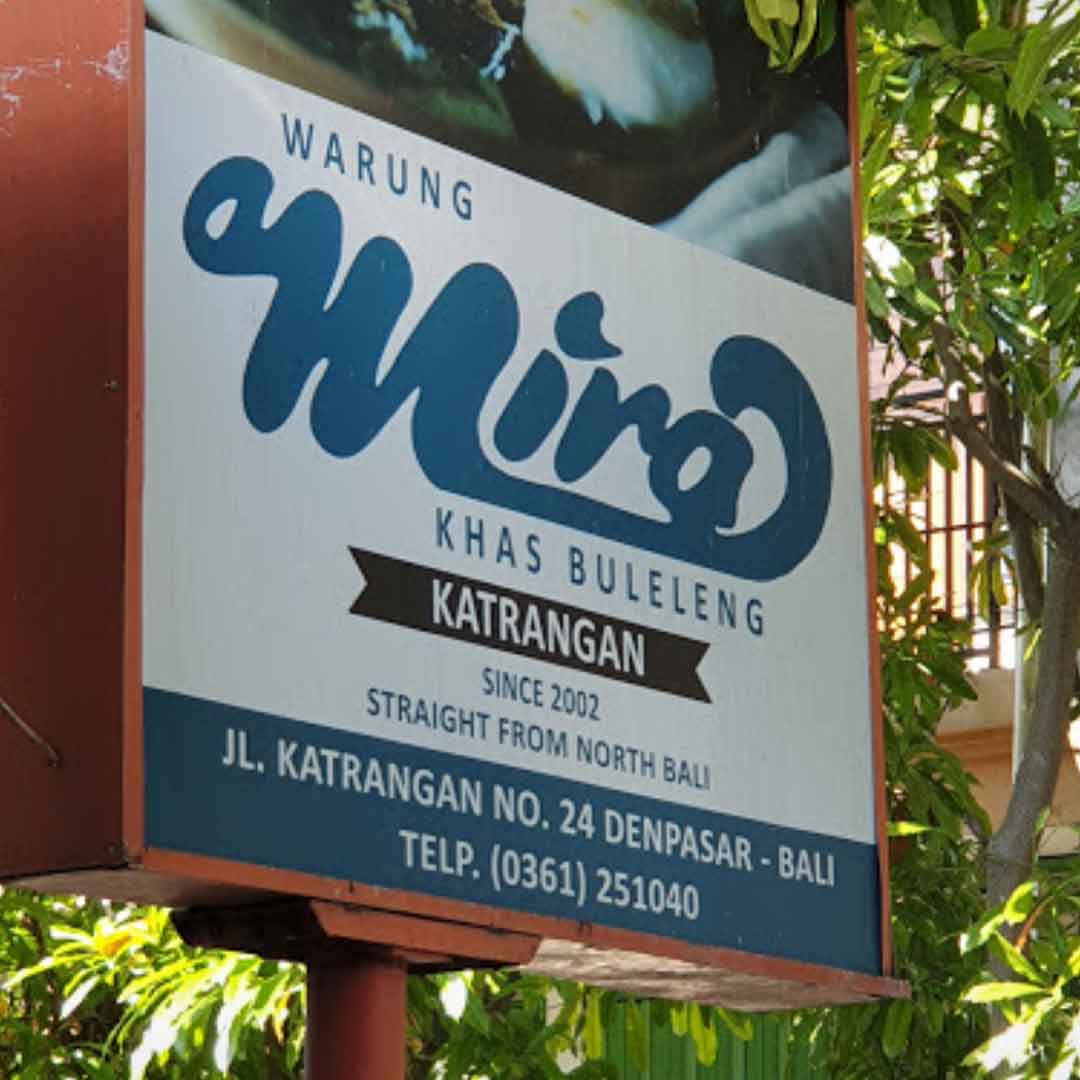 Jukut undis (black bean soup) is simple and earthy, the broth having a depth and flavour that is usually saved up for its culinary cousin and Indonesia's soup star, rawon. Scooping the small red-hued beans from the bottle of the bowl and savouring the grittiness of fresh grated coconut in my mouth, it doesn't take long to disappear.
The rujak is also a winner. Like a savoury and super spicy fruit salad, rough-cut slices of raw green mango, pineapple, cassava, cucumber and sweet potato are all tossed together in a light dressing of shrimp paste, palm sugar, tamarind and chilli. Bali's much more rustic take on its more famous and only distantly related Thai cousin, som tum.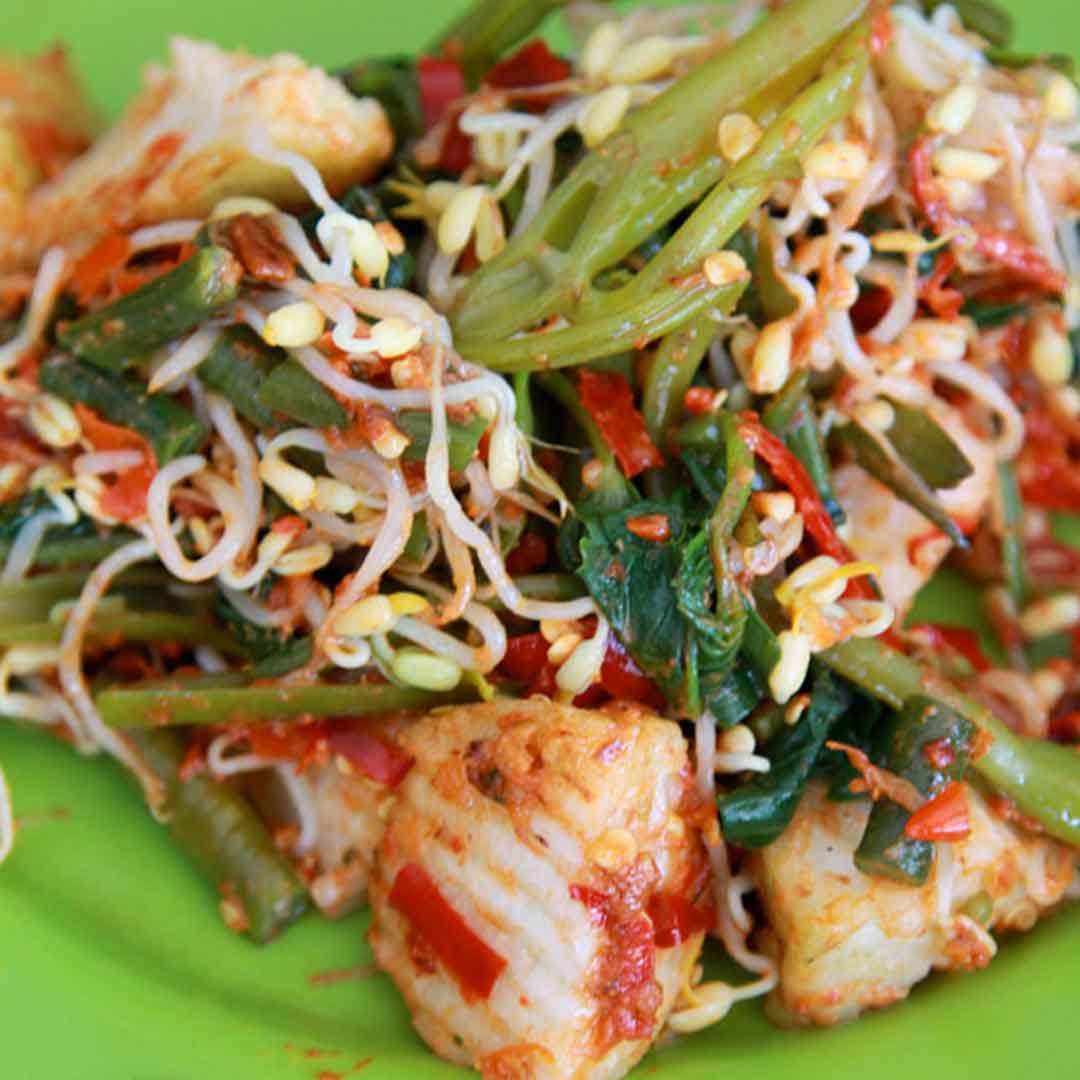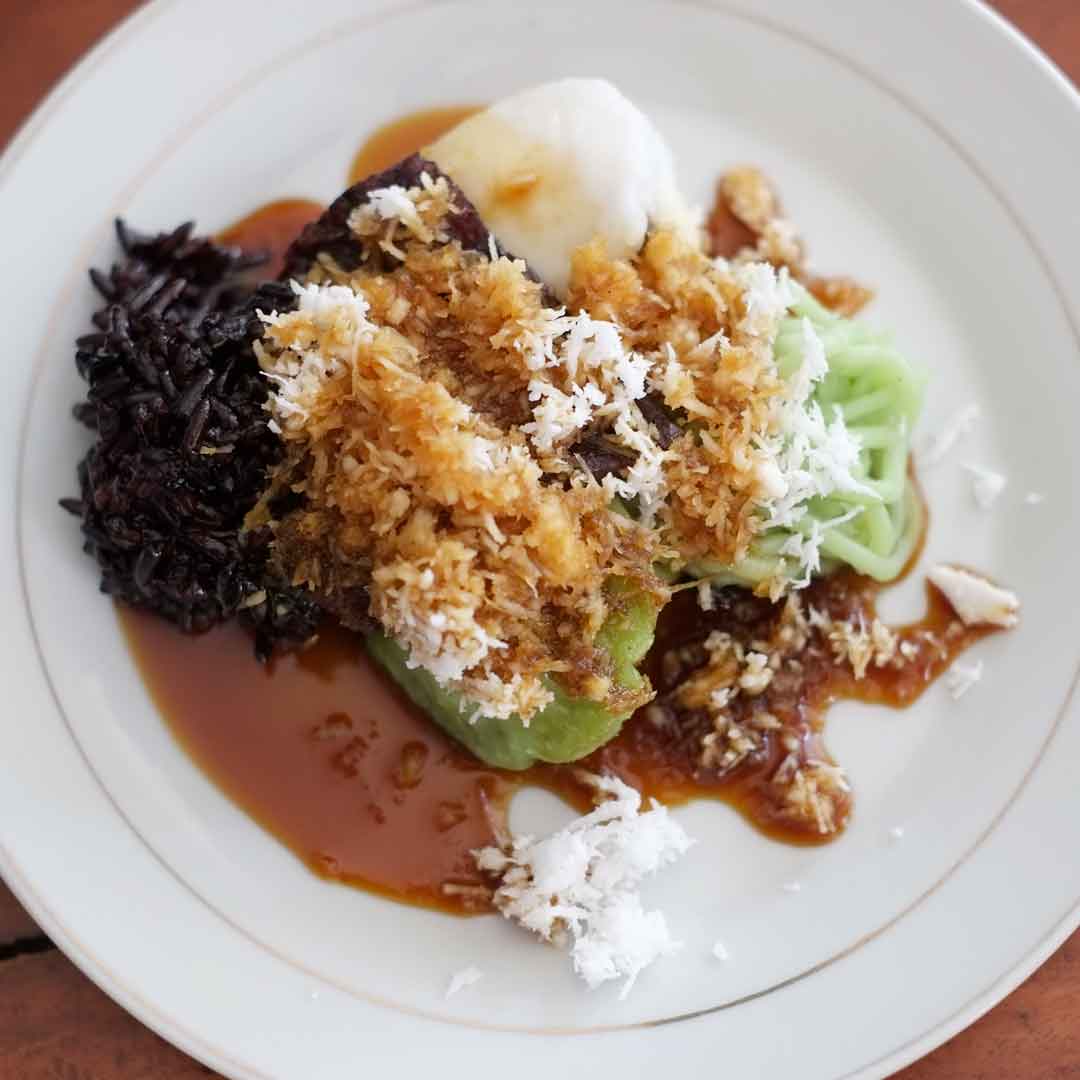 Other dishes you should definitely try include the serapah babi of pork belly, served with crunchy crackers, and the perfectly executed soto ayam (chicken soup).
The menu is a veritable 'greatest hits' of some of Bali's best regional dishes, so you can't really go wrong. Try whatever sounds good and see what your favourites are!