Warungs SERIES | BANDUNG | JAVA
One of the busiest place in town, addressed in Jl. Cipaganti No. 75B, Bandung, West Java.
Pak Jangkung is the man behind the meat here. He's someone that personifies the spirit of Sunda.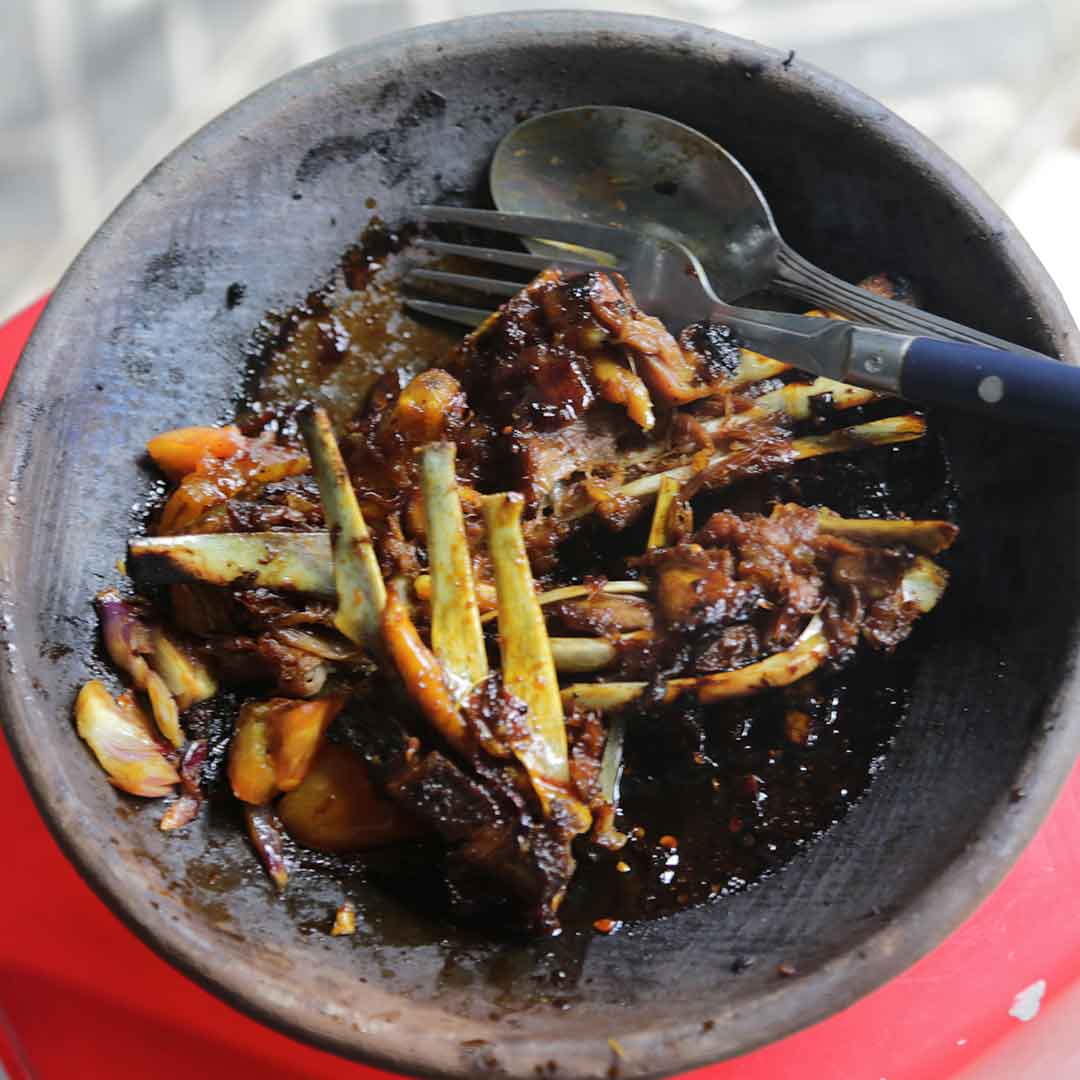 The ribs disappear in minutes.
Beginning his career in the hotel industry in Bali, he started out with the ripper of recipe for ribs, but it was more Jogja-style than Sundanese. He juiced it up a little and it was so good that a warung in Bandung was born off the back of it. Soon you couldn't get a seat, let alone a table, at his little rib shack, so he did what anyone with a sell-out winning dish might do: he opened a second warung. And then third. Thousands of plates later, he's now at the helm of his own mini-rib empire in Bandung.
The place is a little dark, there's not a spare seat in sight. But if the locals will brave a monsoonal downpour to eat the food, you know you're in the right place. The best part is that the air is filled with one of favourite smells: the heady scent of barbequing meat.
Jl. Cipaganti No.75G, Pasteur, Kec. Sukajadi, Kota Bandung, Jawa Barat 40161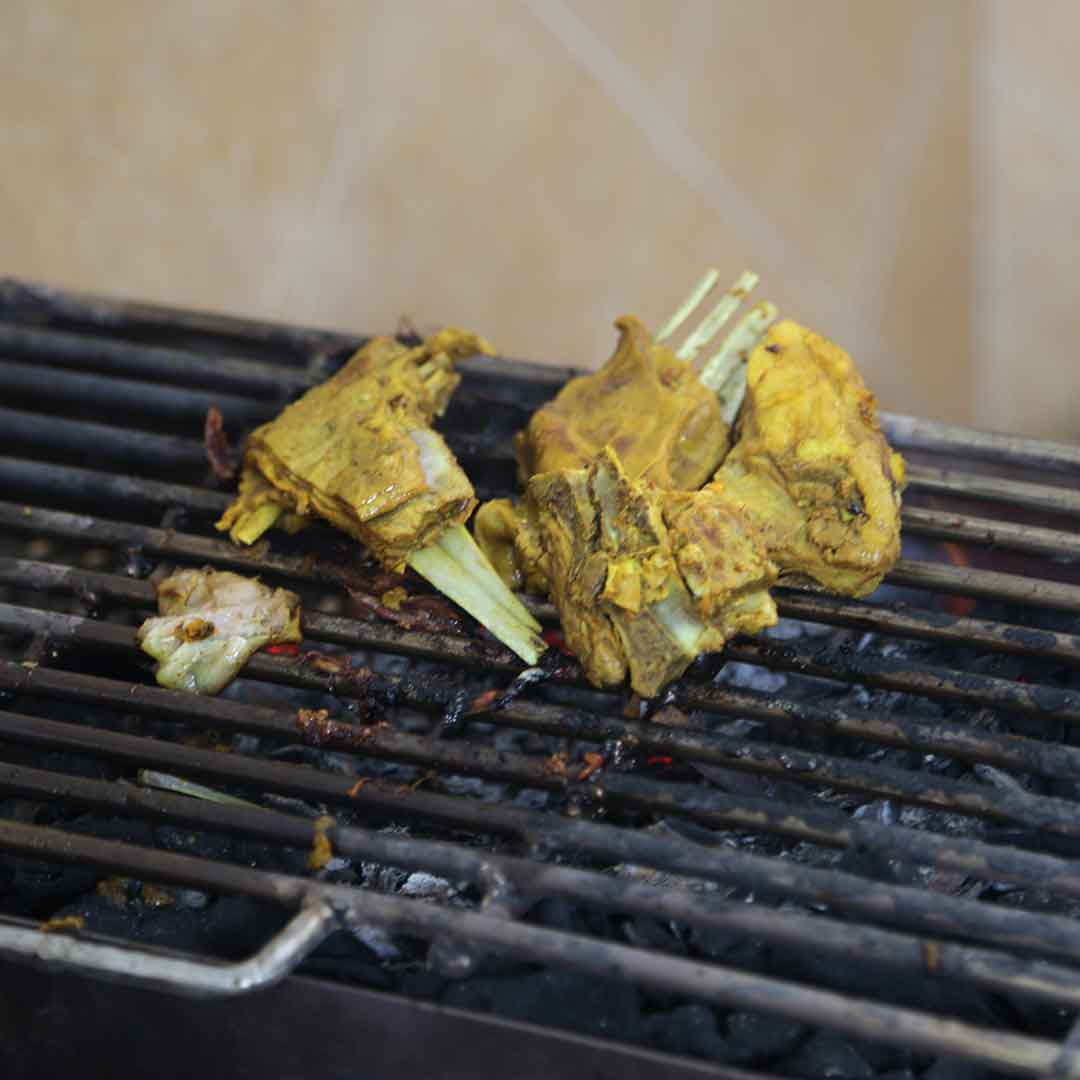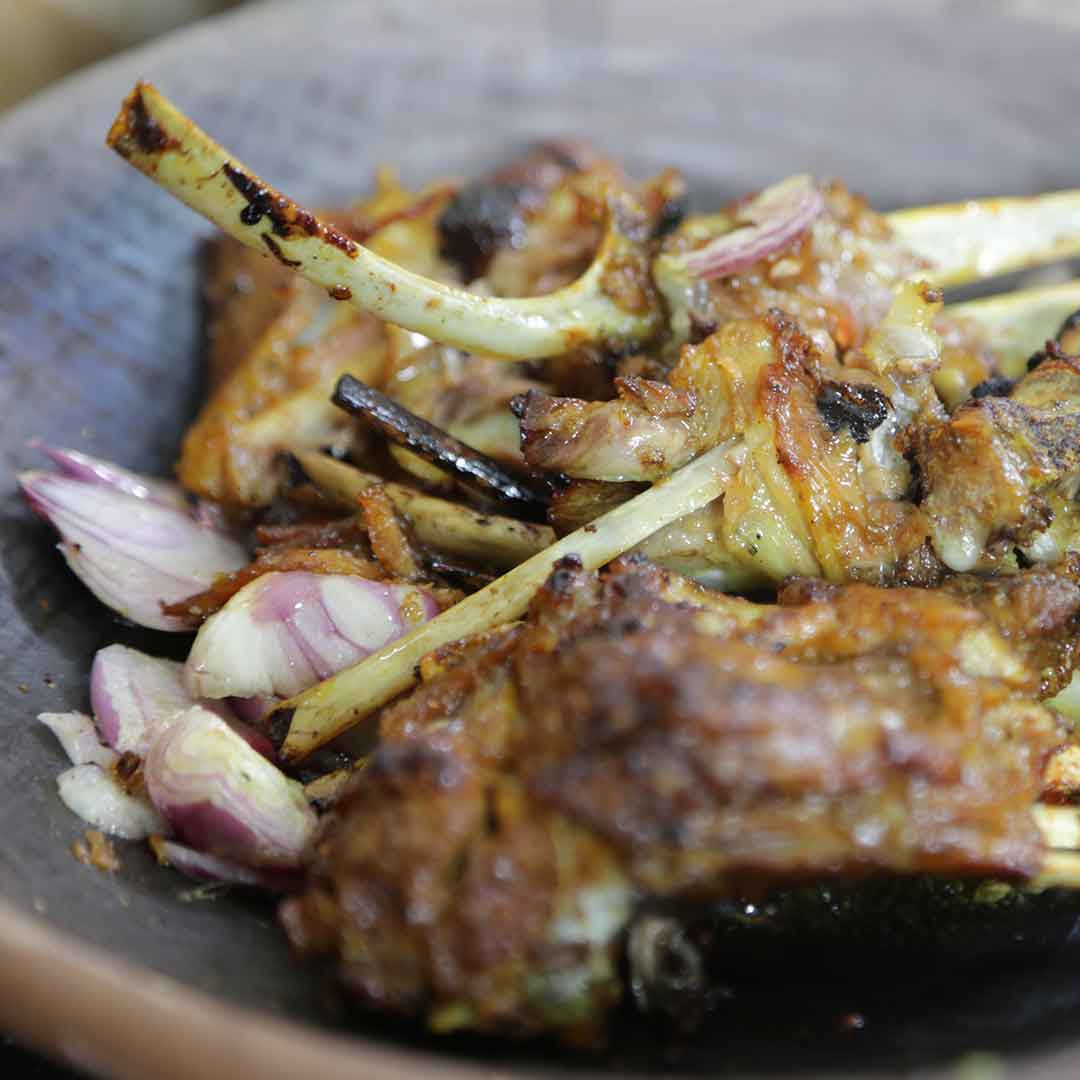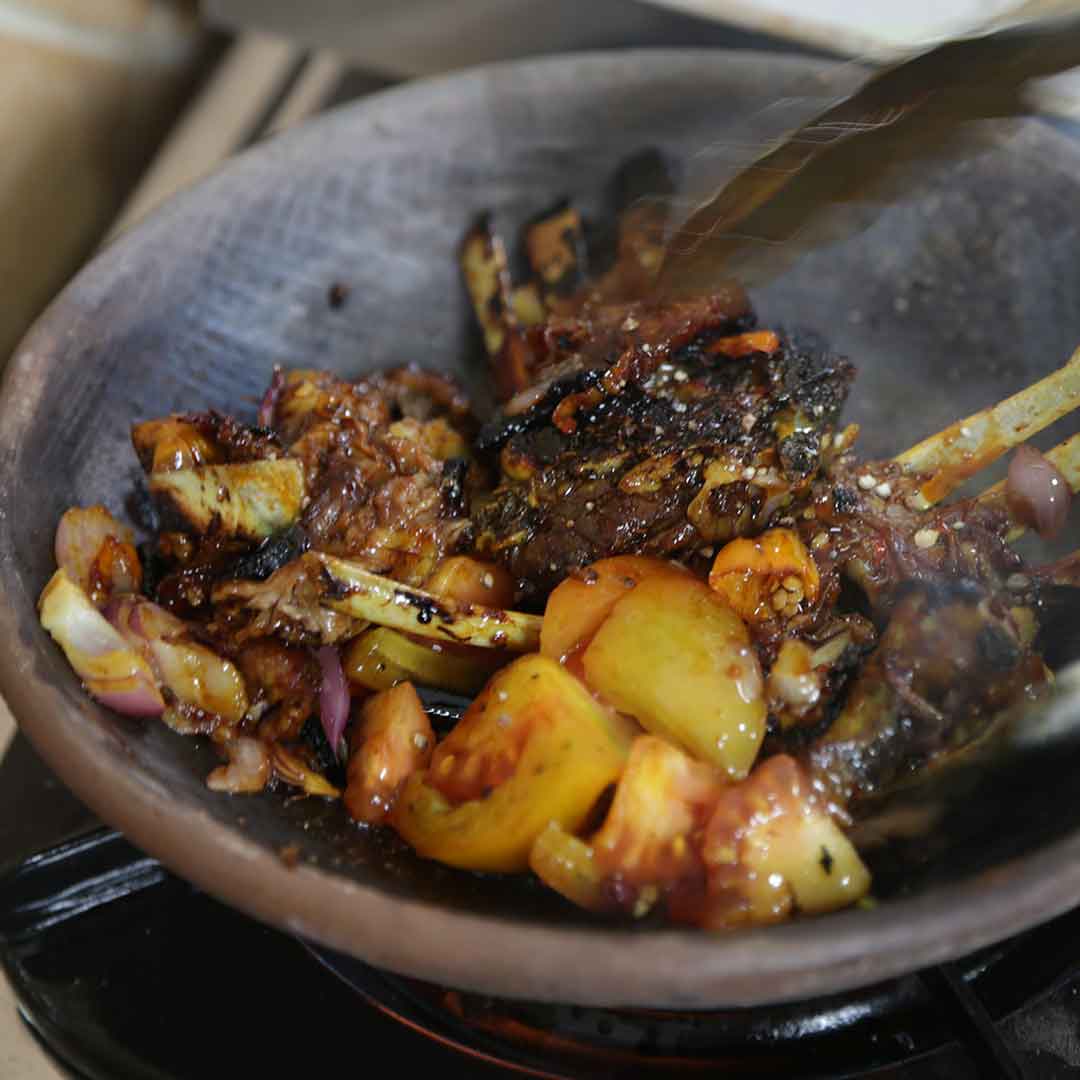 Served in big clay bowls, the iga bakar (braised short ribs) arrives sizzling hot, sauce spitting. It's falling-off-the-bone, finger-licking good. The ribs are dark and caramelised, with the cumin-spiked sweet soy sauce providing the perfect sticky foil to the white pepper and chilli kick. The happy silence of eating something so good that conversation is forgotten in favour of the food. The ribs disappear in minutes.