HOME > WILL MEYRICK EXPERIENCES > DENPASAR STREET FOOD TOURS
DENPASAR STREET FOOD TOURS
Uncover hidden culinary gems, taste traditional Balinese delicacies, and immerse in the local food culture that defines the Island of Gods.
BOOK NOW
Discover Denpasar's vibrant street food scene with our curated morning and afternoon tours. Dive into a world of authentic flavors, bustling markets, and time-honored recipes that tell the tales of Bali's rich culinary tradition.
Price
Embark on this culinary voyage for USD 98 Net for a minimum of two people, ensuring a personalized and immersive exploration through Denpasar's rich gastronomic landscape.
Starting Time
Your adventure unfolds as the day warms up, commencing at 8:00 AM for the morning tour and at 2:00 PM for the afternoon tour, each time slot offering a unique ambiance for your exploration.
Duration
Dedicate approximately six and a half hours to this gastronomic adventure, where every moment is a dive into the authentic flavors and tales of Balinese cuisine.
Language
Language is the bridge to Bali's culinary heart – the entire experience is conducted in English, ensuring a seamless transition of stories, techniques, and flavors from the local warungs to your palate.
Authentic Expedition
Embark on a captivating journey through the lively lanes of Denpasar, immersing yourself in the heart of a rich culinary tapestry. Our Street Food Tours unveil the authentic tastes and textures that define the timeless Balinese culinary narrative, transporting you to the core of Indonesia's illustrious food culture.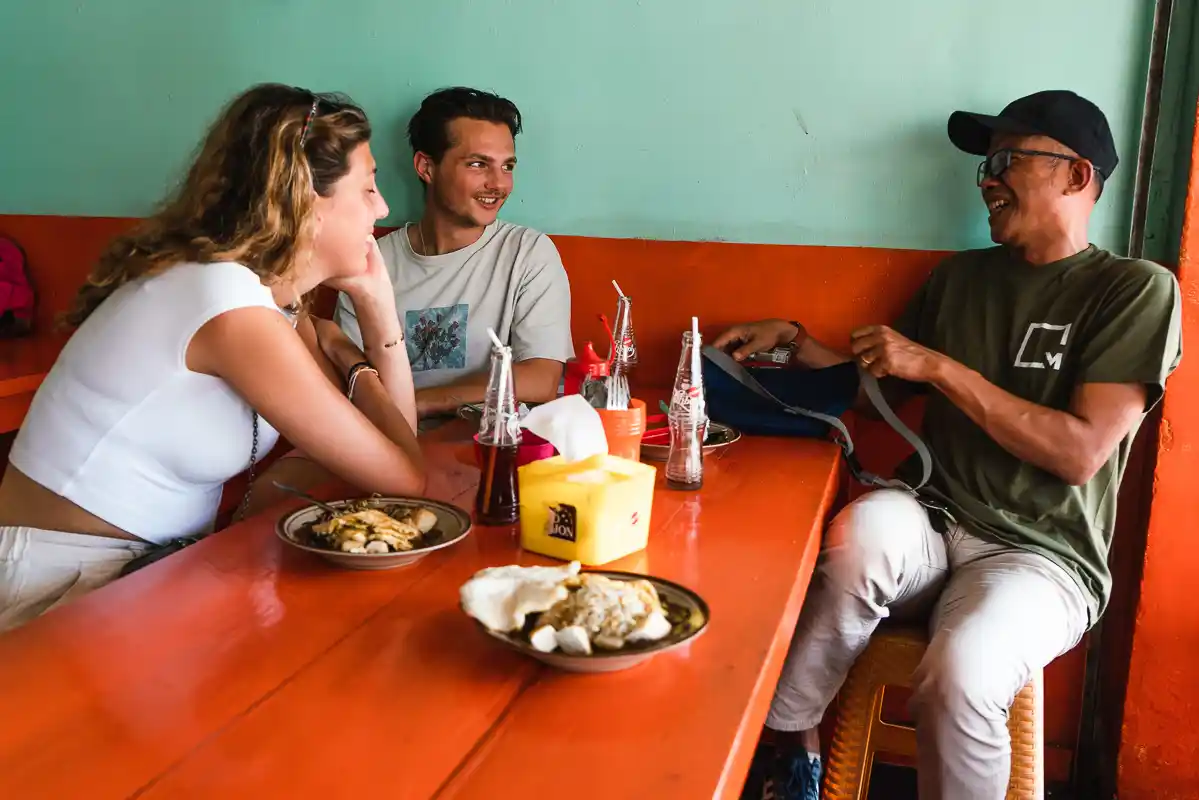 Local Warung Wonders
Every warung (local eatery) tells a story. Delve into the rustic charm of local warungs, where each stop unfolds unique, time-honored recipes handed down through generations. The modest settings are deceptive, hiding a wealth of flavors ready to tantalize your taste buds.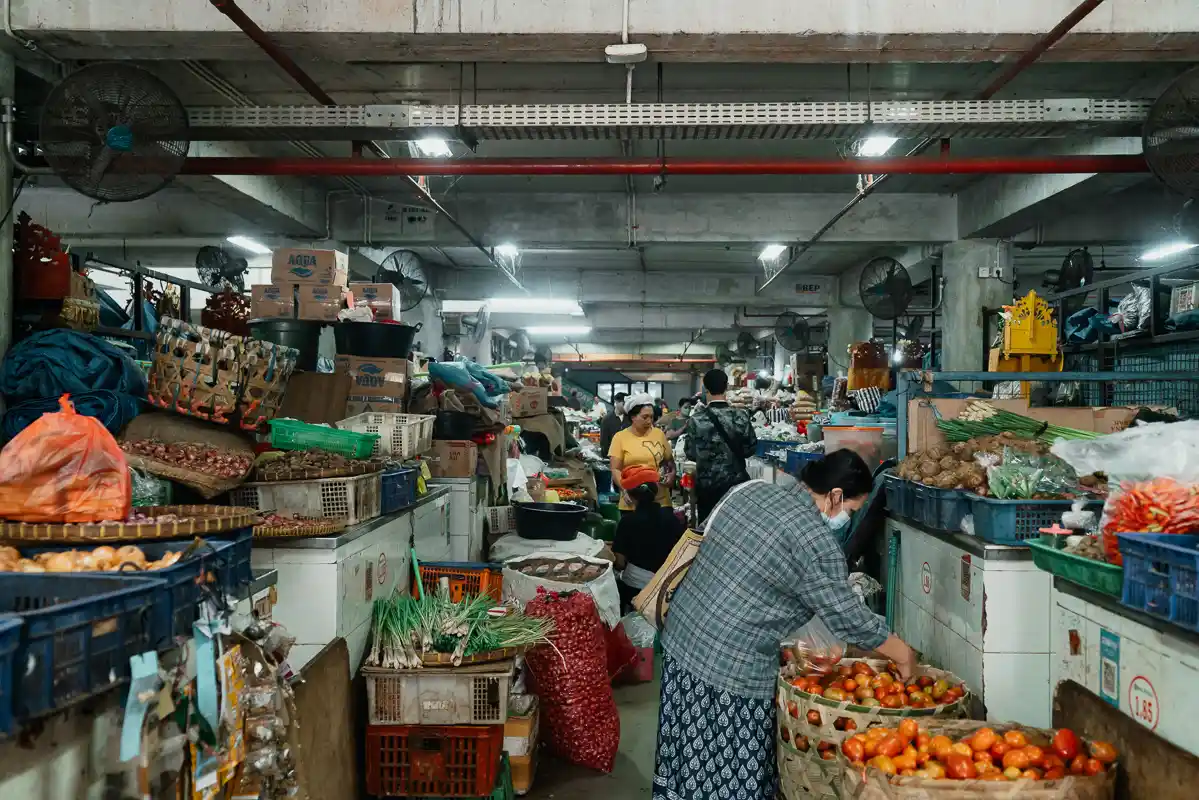 Market Marvels
Traverse the bustling aisles of traditional markets where a vibrant atmosphere thrives. Here, a sensory exploration awaits as you discover fresh ingredients, exotic spices, and the lively exchange between locals and vendors. It's a living, breathing ecosystem where the essence of Balinese cuisine comes to life.
Culinary Conversations
Engage in enriching exchanges with local vendors and food artisans, unveiling the cherished stories and meticulous techniques behind every flavorful dish. These interactions bridge the gap between mere tasting and understanding the culinary ethos of Bali.
A Feast of Favours
Your palate is the canvas, and an array of Balinese dishes are the colors. Embark on a tasting odyssey that spans the spicy tang of sambals to the hearty comfort of classic Balinese dishes. Each bite is a chapter, each meal a story, encapsulating a day of rich gastronomic adventure that promises to linger much beyond the tour.
UNCOVER BALI IN ALL ITS GLORY
This curated expedition is not just a tour, but a voyage through the soul of Balinese culinary heritage, offering an intimate glimpse into the island's gastronomic heartbeat.
Join Us
Dive deeper into the vibrant soul of Bali with our Denpasar Street Food Tours, meticulously curated to provide an intimate glimpse into the island's gastronomic heartbeat. Your adventure through the streets brimming with culinary delights is just a booking away.
BOOK YOUR EXPERIENCE NOW: DENPASAR STREET FOOD TOUR