Ibu Mangku had a tiny little warung serving up Bali's favourite kind of local worker's breakfast – babi guling.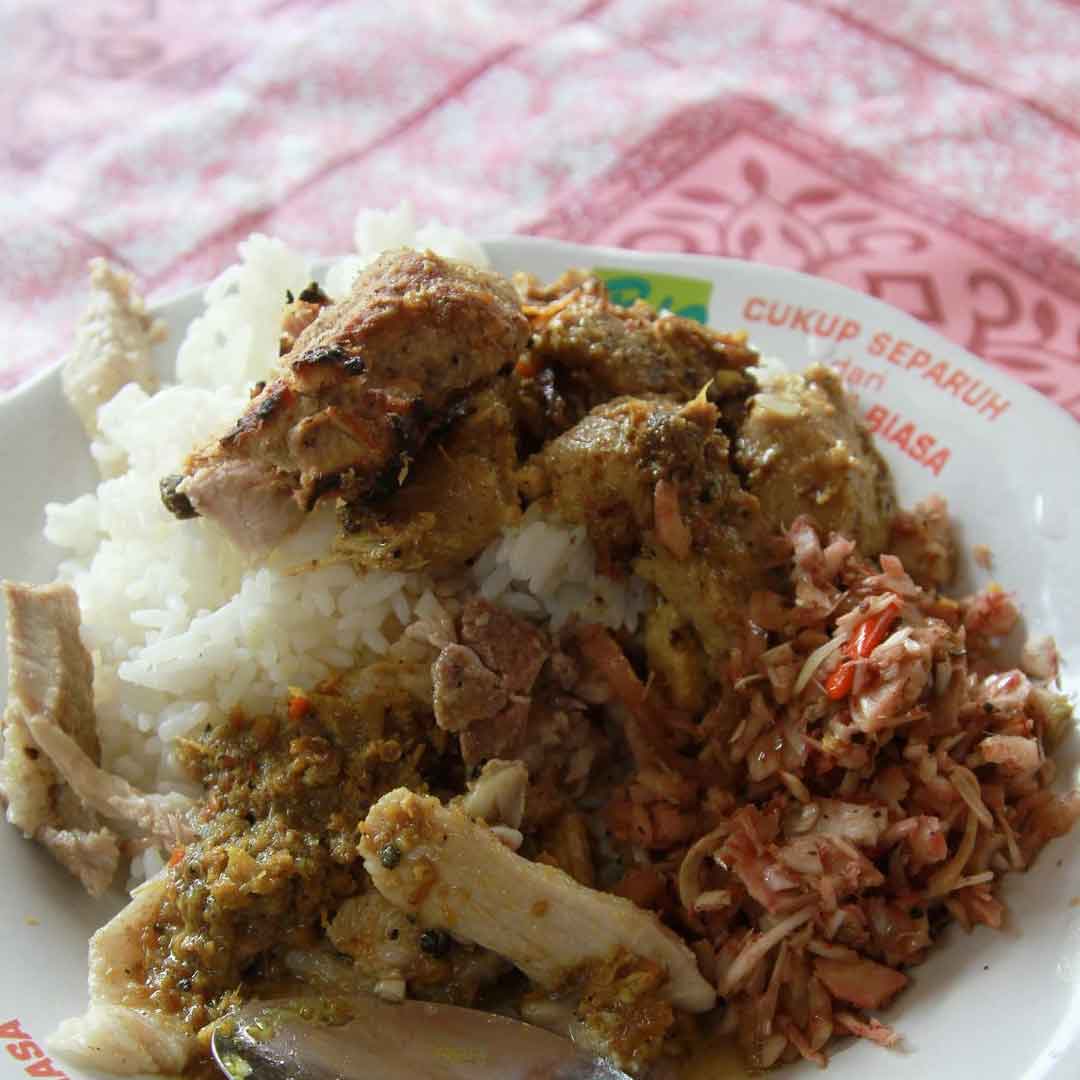 She sells up to 9000 small sates per day
When I got here at 9:15am, she'd already almost sold out. All that was left were a few remnants of the suckling pig she is famous for. Luckily there was enough for us, so we did get to try a taste anyway.
While I was eating, Ibu Mangku is bundling up 100 bungkus (triangular shaped paper takeaway parcels) for delivery that morning.
They are on their way to the airport for staff catering at the canteen there. I find out that she sells up to 300 bungkus – and makes up to 9000 small sates – per day. Shocked, I realize that this humble holy man's wife is a real culinary entrepreneur, giving new meaning to the term 'quiet achiever'.
The Balinese can create thriving little businesses like this for much less of an investment and effort than Westerners do. Even high-end restaurants can learn a thing or two from this kind of enterprising side to their main gig. There is definitely something to be said for doing takeaway!