Street-side eating here is all about one thing only – tahu tipat. Originally from East Java but hugely popular here in Bali, tahu tipat consists of freshly made tofu pieces that are pan fried so that they become slightly golden and warm, before being mixed with bean sprouts, lontong (soft rice cakes shaped in plaited banana leaf parcels) and spicy peanut sauce.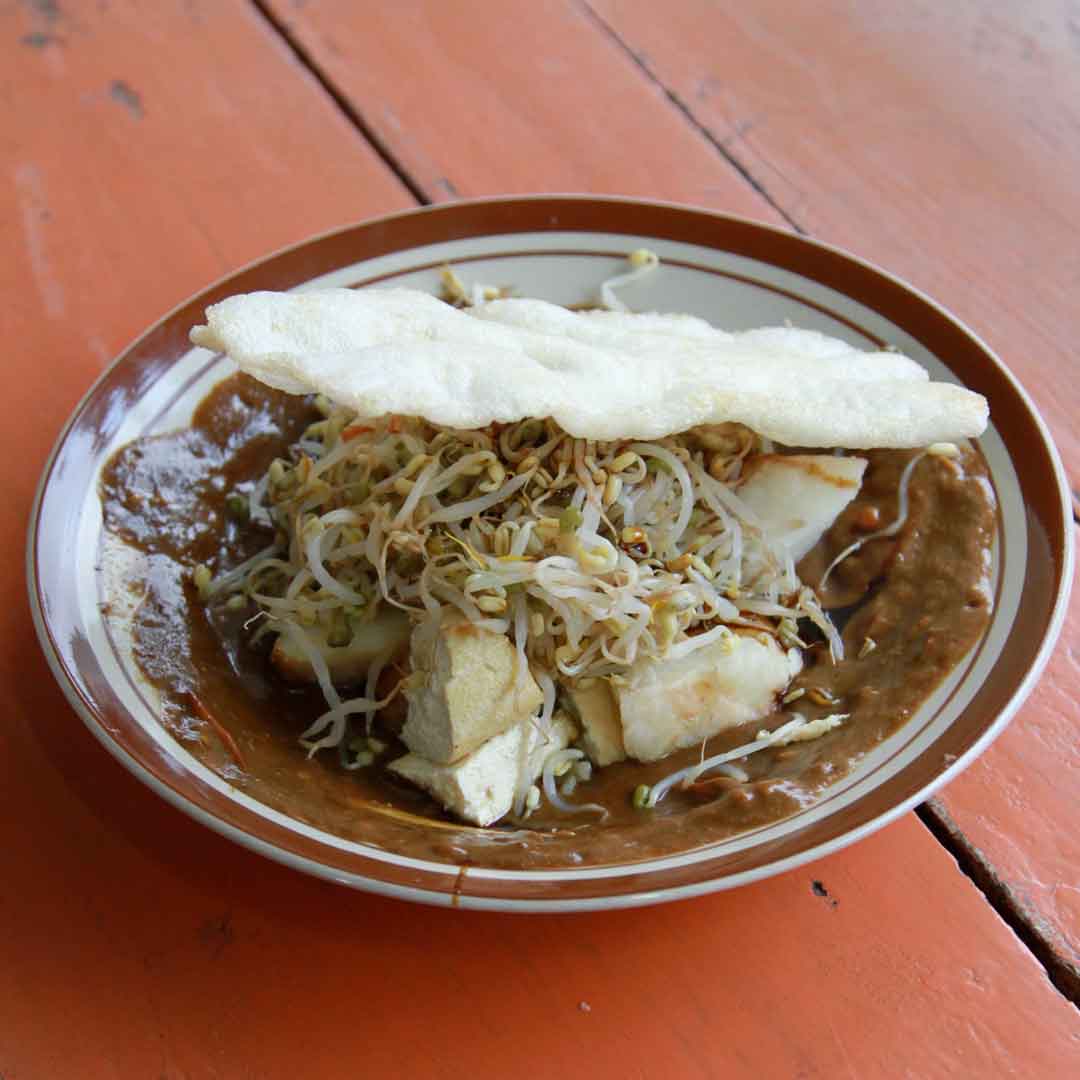 One plate of tahu tipat will cost you an easy 8.000 Rp
A big prawn cracker on top is the perfect way to dip and crunch your way through the bowl. Wholesome, spicy and filling, it's the perfect quick lunch.
Jl. Imam Bonjol No.304, Pemecutan Klod, Kec. Denpasar Bar., Kota Denpasar, Bali 80119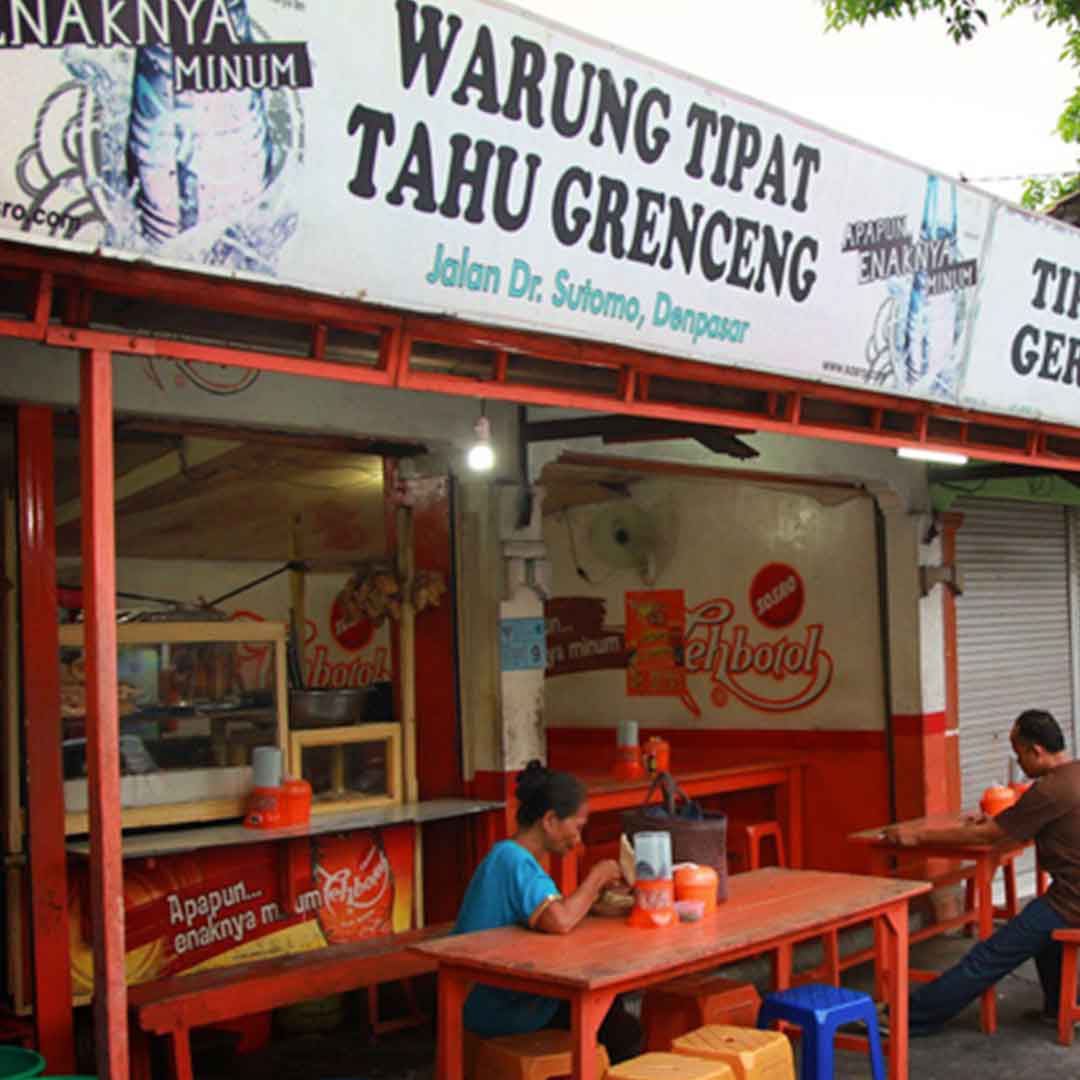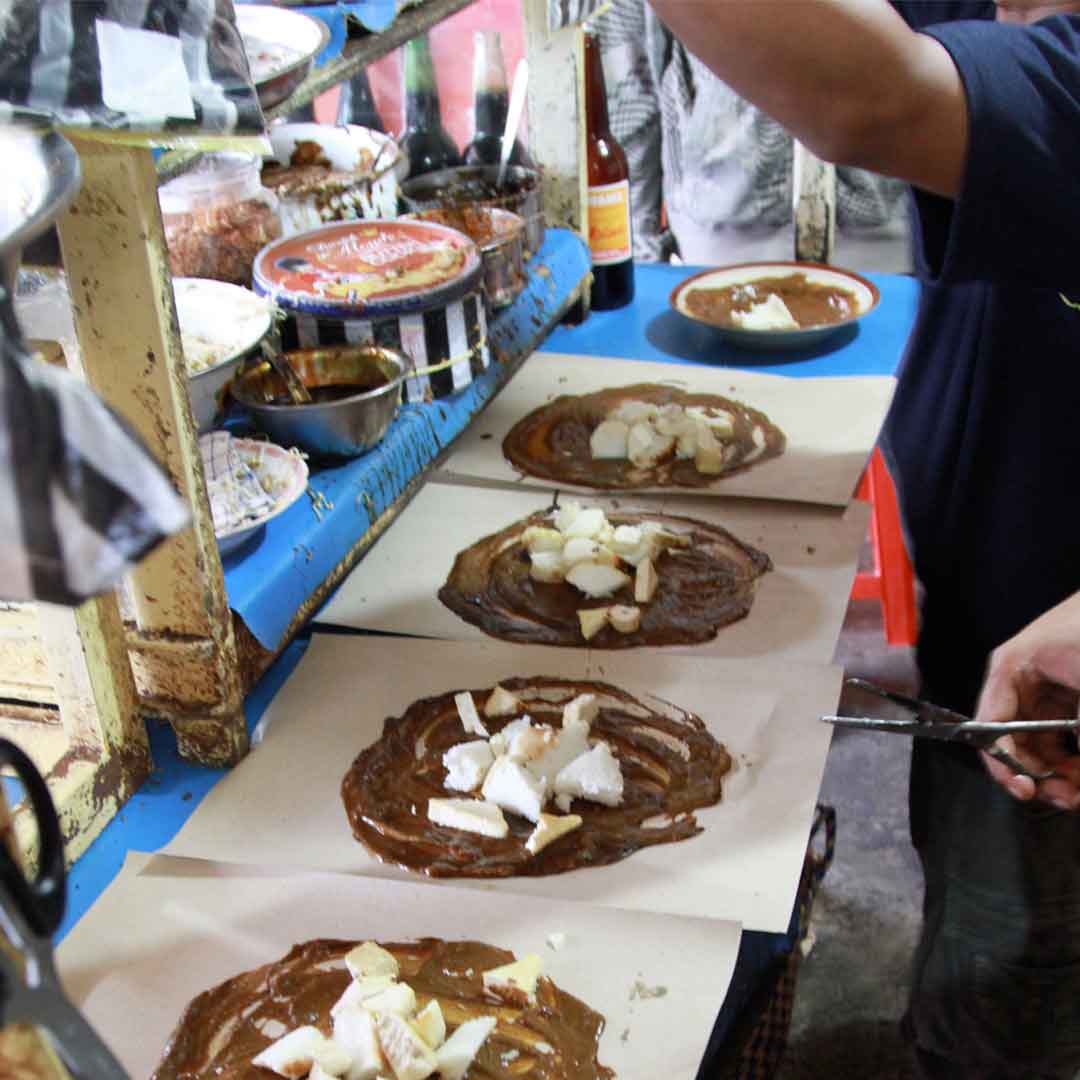 A sneak video preview on my YouTube channel