My Quirky Quest for the Perfect Wine: Rosabrook Vineyard Adventure
Set forth on an unparalleled culinary odyssey with Will Meyrick as he delves into the soul of Western Australia. From the lush vineyards of Margaret River to the masterful artisans of the South, gain an intimate glimpse into the region's hidden treasures. Mirroring the fervour and dedication Will invests in his restaurant, Will St., this series is destined to be a symphony for the senses.
This series has been produced in collaboration with WA Good Food Guide
Greetings, fellow food enthusiasts! Today, I'm taking you on a whimsical journey to the Rosabrook Vineyard in Margaret River, West Australia. Why? To discover the perfect wines to accompany the mouthwatering Asian-inspired cuisine at my restaurants. So, grab your wine glass and get ready for an adventure that's equal parts outré and delicious!
Rosabrook Vineyard, with its picturesque history, was once home to daring dairy farmers who tamed these wild lands back in the 1930s. Fast forward to today, and those same clearings have blossomed into some of the region's finest vineyards. And what's not to love about pioneers in both dairy and wine?
Speaking of pioneers, Rosabrook Wines is one of the original trailblazers in the Margaret River wine region. It's now owned by the Calneggia Family Vineyards, and their winemaking philosophy is all about crafting elegant, fruit-driven wines. They believe in wines that are attractive when young but also promise the reward of patient cellaring. Just like a well-spiced curry, these wines age gracefully.
But here's the kicker: my trip to Rosabrook wasn't just about swirling and sipping. No, my friends, it also involved a wild mushroom foraging adventure right in the vineyard's backyard! Joined forces with Severine Logan, the brilliant Chief Winemaker at Rosabrook, we had so much fun scouring the grounds for the finest fungi to complement my impromptu dish of the day.
After our foraging escapade, we were ready to create a culinary masterpiece. We paired the freshly foraged wild mushrooms with succulent beef brisket, creamy polenta, and an assortment of colorful veggies. The result? A flavor explosion that danced on the taste buds, thanks to Severine's expert wine suggestions.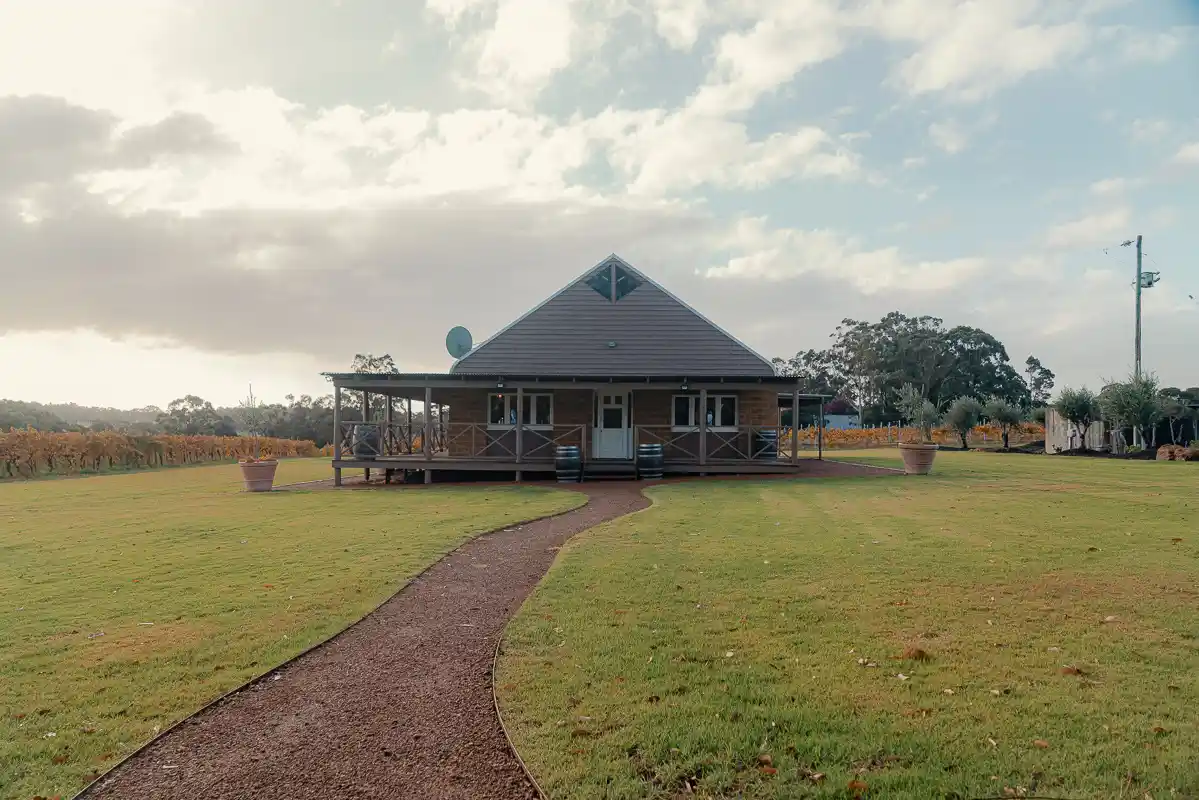 From the first sip to the last bite, this Rosabrook adventure was a delightful blend of history, gastronomy, and a dash of quirkiness. It reminded me that sometimes, the most extraordinary culinary discoveries can be found in the unlikeliest of places.
So, if you find yourself in Bali or Perth at my restaurant, savoring a spicy, herb-infused dish paired with a glass of Rosabrook's finest, know that it all began with a quirky quest for perfection in the heart of Margaret River. Cheers to the flavors of life!