Smoke, Spice, and All Things Nice: The Farm House Adventure
Set forth on an unparalleled culinary odyssey with Will Meyrick as he delves into the soul of Western Australia. From the lush vineyards of Margaret River to the masterful artisans of the South, gain an intimate glimpse into the region's hidden treasures. Mirroring the fervour and dedication Will invests in his restaurant, Will St., this series is destined to be a symphony for the senses.
This series has been produced in collaboration with WA Good Food Guide
In my latest vlog adventure, I had the incredible opportunity to explore The Farm House, a hidden gem nestled in the heart of Margaret River, Western Australia. As I walked through the welcoming doors, I was immediately greeted by the warm aroma of artisan meats and smallgoods, a sensory journey that would only grow more enticing with every step.
The Farm House is a labor of love, a family-owned butchery and smokehouse that prides itself on its commitment to sourcing high-quality ingredients exclusively from Western Australia's most conscientious farmers. Their dedication to using only free-range and grass-fed animals of traditional breeds ensures that every bite is a testament to the region's natural bounty.
One of the most enchanting aspects of The Farm House is the traditional approach they employ. With herbs and spices ground freshly in-house, their products are lovingly crafted by hand, following recipes passed down through generations. It's an art, a legacy of flavors that's maintained with unwavering passion.
The real magic happens in the traditional smokehouse. The Farm House employs a technique that uses shavings from local fruit trees, like apple wood, to infuse their meats with a subtle, sweet, and smoky flavor that's simply irresistible. The lack of artificial colorings or flavors in their ingredients reflects their unwavering commitment to pure, natural goodness.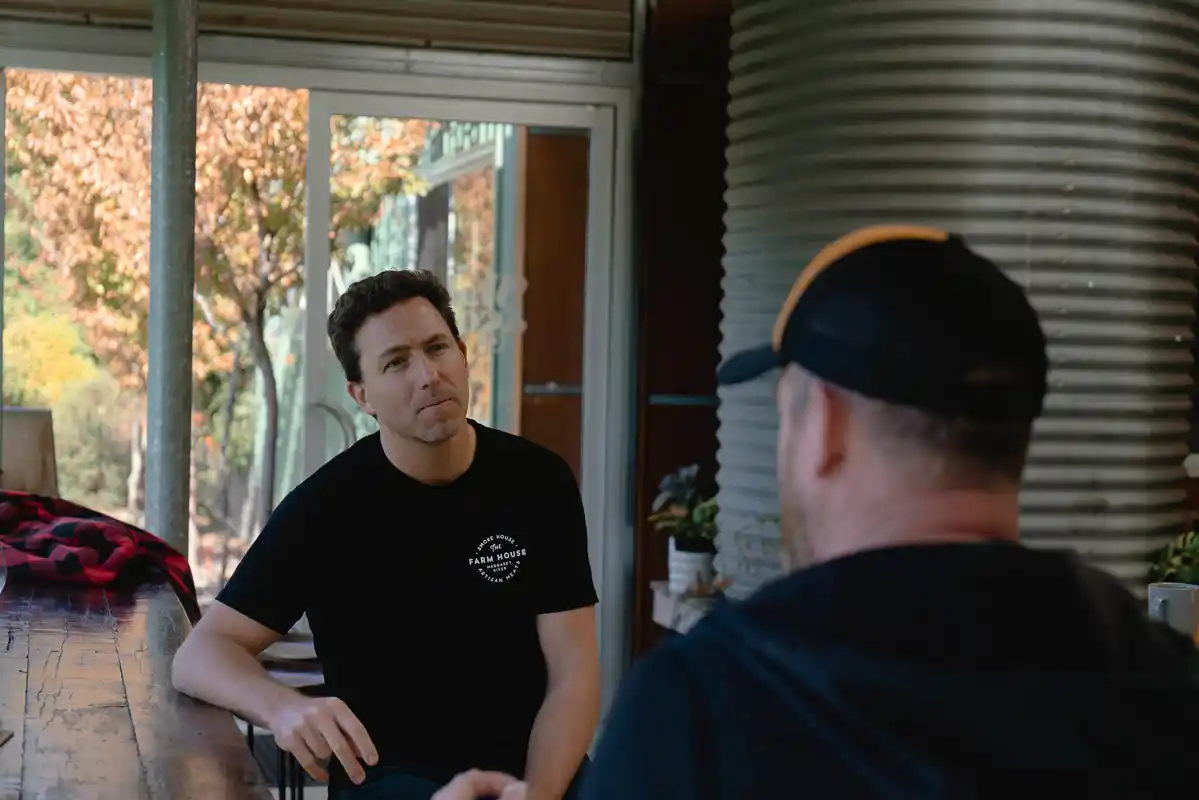 During my visit, I had the privilege of being guided by Ryan Walsh, the Director of The Farm House, who unveiled the heart of their operation. I witnessed the intricate preparation process behind their diverse charcuterie range and, of course, couldn't resist sampling the delicious results.
From the ethereal aroma that greets you at the entrance to the charming dedication of the entire team, The Farm House is a treasure trove of artisanal delights. It's a place where tradition meets innovation, where the essence of Western Australia's land and its people harmoniously blend into every mouthwatering morsel.
If you're ever in Margaret River, don't miss the chance to savor the unique experience that The Farm House offers. It's more than just a smokehouse; it's a celebration of the very best that the region has to offer.