Truffle Hill – Where Black Gold Meets Man's Best Friend
Set forth on an unparalleled culinary odyssey with Will Meyrick as he delves into the soul of Western Australia. From the lush vineyards of Margaret River to the masterful artisans of the South, gain an intimate glimpse into the region's hidden treasures. Mirroring the fervour and dedication Will invests in his restaurant, Will St., this series is destined to be a symphony for the senses.
This series has been produced in collaboration with WA Good Food Guide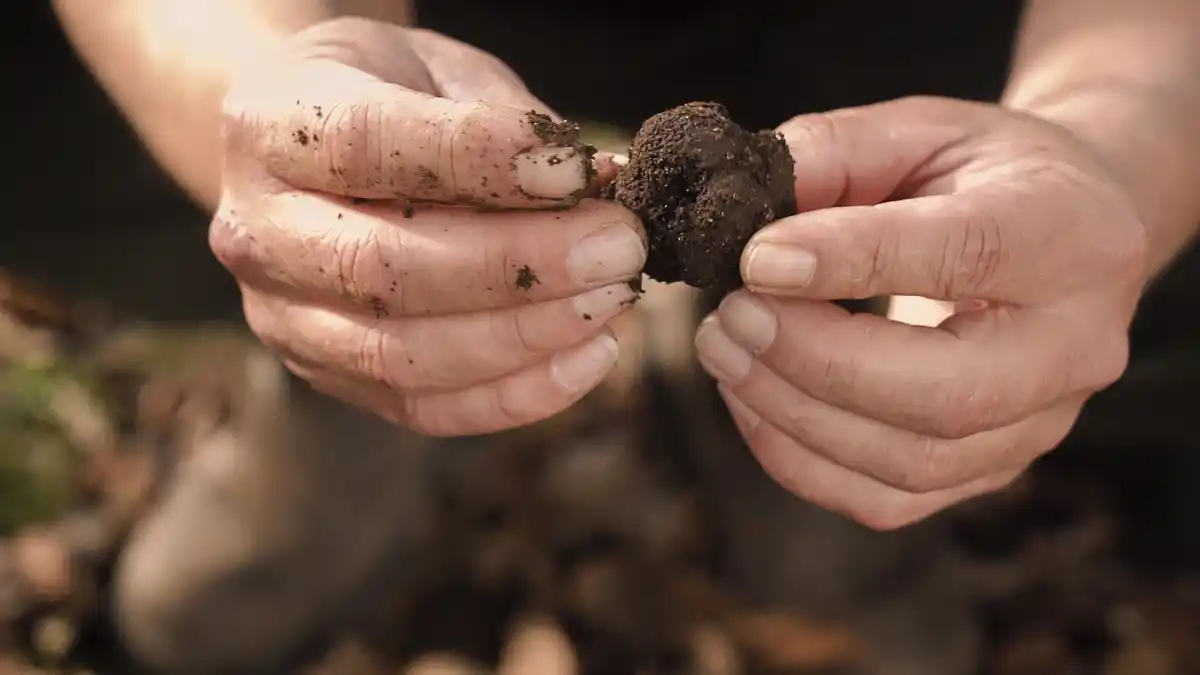 Tucked away amidst the towering karri forests of Manjimup, Western Australia, lies a place where gourmet dreams come true. Truffle Hill, established in 1997, is a sanctuary for the world's most coveted black truffles – the elusive Black Périgord. It's a place where agricultural finesse meets man's best friend in a quirky union that's as unique as it is delectable.
The choice of Manjimup as the truffle haven is no accident. The climate and environment here rival those of Périgord, France, and that's no small feat. In fact, Manjimup is the epicenter of Australia's Périgord truffle universe, with a whopping 90% of the nation's truffle harvest originating from the rich soils that cradle the roots of oak and hazelnut trees, meticulously inoculated with truffle spores.
But what truly makes this place extraordinary is the duo at the heart of this truffle treasure hunt: Adrian Mielke and his trusty truffle dog, Marni. These two aren't just a team; they're family. The connection between truffle hunter and hound is a heartwarming part of the romance surrounding this black gold, which fetches a princely sum of $1300 per kilogram, far more than your average potato.
Adrian's dedication to his craft is evident as he guides Marni through the truffle-laden wilderness. The truffle hunt isn't for the faint of heart – it's a six-day-a-week affair during the three-month winter season. Rain, hail, or shine, they're out there, lunging a thousand times a day, wrangling their furry charges and keeping their keen focus. It's hard work, but it's all part of the charm.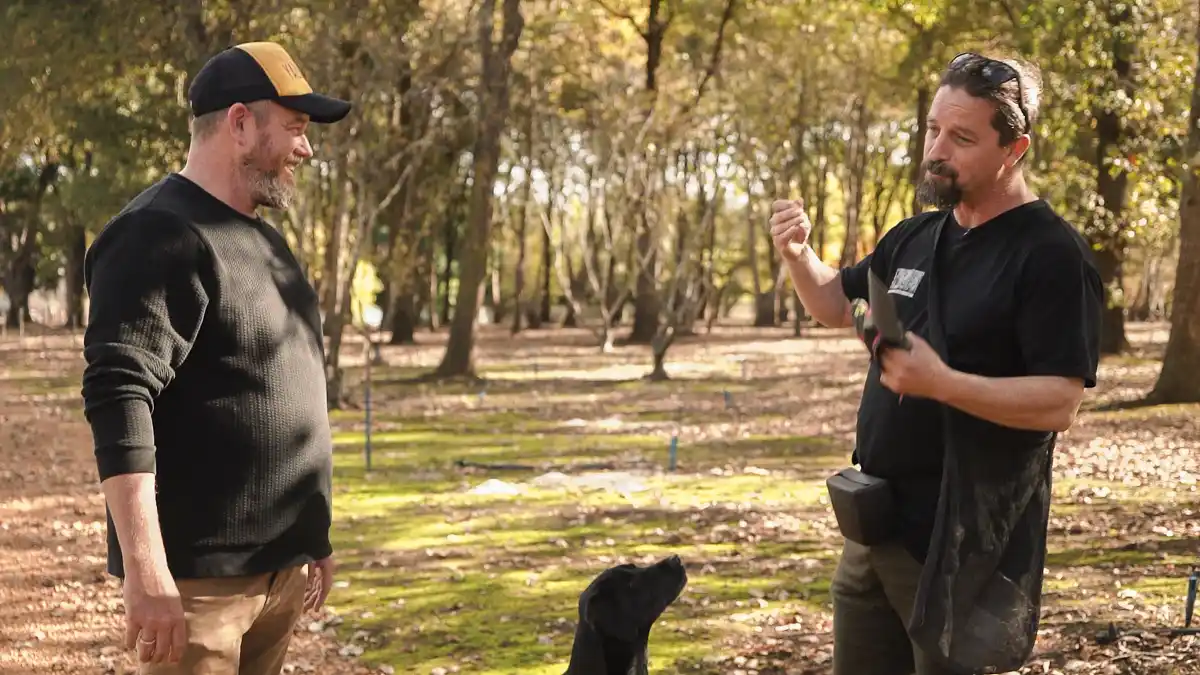 During my visit to Truffle Hill, Adrian demonstrated how Marni expertly sniffed out these black treasures buried beneath the earth. It's an art in itself, one that involves skill, patience, and a profound bond between human and canine. The thrill of unearthing a truffle, fresh from the earth, is an experience like no other.
So, the next time you savor the intense aroma and flavor of a Périgord truffle in your gourmet dish, remember the quirky, dedicated duo of Adrian and Marni at Truffle Hill. Their relentless pursuit of these culinary gems is the reason your taste buds dance with delight. Black truffles are truly the stuff of legends, and Truffle Hill is where this legend comes to life in the most endearing and unconventional way possible.